What time is it when the clock strikes thirteen?

hi i'm treekco/dec and i go by any pronouns :ajgasp:
i like 2 watch the social activity a lot
if you're a cool kid then check out the other wikis i contribute to:
haha theres none im not active on any other places now !!!!!!!!
NOW GO READ THE REST OF MY USERPAGE
AAAAAAAAAAAAAAAAAAAAAAA
Template:Eggy Fan! (still sobbing bc it was deleted)
Wanted to get myself a new Cell Phone
So I could hear myself as a ring tone
Who knew that the store would go and check my credit score
Now all they let me have is this dinosaur
Hello, hello, hello, can anybody hear me
I know, I know, I know, I should've gone to freecreditreport.com
That's where I should've gone could've got my knowledge on
Stuff
Random things because why not?
ok hi
i tried adding more to my profile but trying to fix this random profile is too difficult and i don't want to remove anything hahahsjakdnskamgfdlm,gh;lf,h;lf,dg;ldmgkldfntg54netgklr
also hi u could edit my profile just dont remove stuff
if you remove something then i will destroy u and take ur teeth
---
Click this and listen to either of them while you read my page, please. Ty
There is never enough pepper...
But there is always enough salt!
Hello there person who is reading this! How are you today? I am fine, thank you for totally replying! I am not sure what else to put here...
Walmart. Save money. Live better.
Epic Polls
Poll 2
Poll 3 (Finally)
Poll 4 (wow, i actually made a new one)
Poll 5
Epic Gallery of Epicness
Epic Art Gallery of Epicness (Put your art here pls, I don't mind)
Wiki Goals
1k edits on the Wiki
5k Edits on the Wiki
Getting on the Wiki Leaderboard
5+ Lucky Clovers Badges
10+ Wiki Badges
10 Lucky Clovers Badges
10k Edits on the Wiki
50+ Wiki Badges
Become staff on the wiki (That was fun.)
15k Edits on the Wiki
Top 10 on the leaderboard
Get a blog post with 100 comments
Be in the top 5 on the Wiki Leaderboard
20 Lucky Clovers Badges
20k+ Edits on the Wiki
Top 5 on the leaderboard
Picture of the D A Y
Four is staying here so I'm putting a new picture under Four
ok now taco is staying here just like Four (picture of the day is below)

Just keep scrolling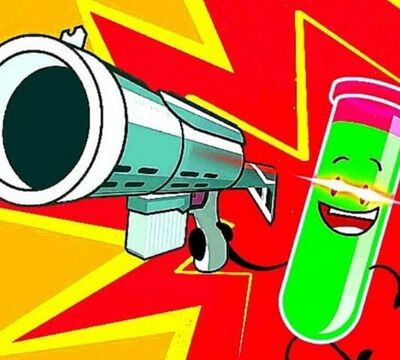 Raging Bisexual was here
hi I´m a cool vandal uh idk what else to put here I guess I´ll die
The gayest chicken nugget was here :>
HI IM AUBURNALYSSA123
Im just like um typing some s t u f f on here but uh yeah
im craving orange juice tho so
eeee
Hi this is a test please dont report me this user allowed me to try this
User: Petchthegamer
why am i here
nou
- e l e g a n t v a n d a l i s m -
(section, not so like a section, made by chai so you can be a vandal)
(also treekco never allowed me to do a section so everything that comes in here never goes out because the FBI will send us to jail uwu)
- uwu.
Yip yop yogurt shots
oranges and lemons. ~Xxatomickittenz
i am sandal vandal
hand over your sandals
-Ceta
Wow, vandalism! Yay Ima try this out -Someone

I want orange juice -Auburnalyssa123

owo hewwwwo am I allowed to type here ~apieceofcake

"leafy" - fluffyfluff
stop spelling disgusting with a c. ew - ralph and kiko
Wtf is this profile -Anonymous Rabbit
You're cool for coming down here
hi stalkers my user is treekco1
Walmart (For all of you stalkers that scrolled down here)
Hey, ever heard of Walmart? Well, you most likely have! Why should you go to Walmart? Walmart is honestly amazing and they got it all! Need some ducktape? They have it! Want some oj? They also got that! Pretty much just don't like anything at Walmart? Then leave and never tell me you hate Walmart or you will wake up under a bridge!
Still not convinced? Here are some other cool reasons for why you should go!
1. EVERYTHING! Like I said, Walmart has it! You can just look at Walmart, find something you need, and just buy it! Don't find what you want? Search another Walmart! Not finding what you want at the first Walmart doesn't mean they don't have it, so look at another to see if they restocked!
2. Food!1!1!1! Just hungry or need some food for your sad fridge? Go to Walmart! They have all kinds of foods that you would love and just want! If you do not like food then how are you even alive!?!?!?
3. Clothing!1!1!1!1 Need some clothes? Go to Walmart! If your City/Town/Whatever doesn't have the clothing you wanted, go to Walmart! They've got pretty nice pants, shirts, hats, and some winter stuff! They also have shoes which are pretty nice!
4. Sales!1!1!1!1 Don't have much money? Go to Walmart! Walmart has these AMAZING Rollback sales that you do NOT WANT TO MISS! Even if you have a little bit of money, you can still get some pretty nice things at Walmart!
5. The workers at Walmart can be pretty helpful! Just look around Walmart and you might find an employee just standing out in the wild just WAITING to help someone!
6. Price Checkers!!!11!1!11!!! Want to buy an item but it does not say the price or you don't know if it is true? Just go find a price checker! Its really easy and fun to use! Don't know how to use it? Just hold your item at the scanner and make sure the light can see the bar code! Once it has been scanned, the price will be on the screen!
7. Furniture!!1!1!! Need some stuff for your home or outside? Walmart has it! Just go to the furniture section and you will see a ton of items to chose from! They also sell pillows!!!!!!!!
8. Back 2 School Sales!1!!1!11 Hate school? Well too bad! Walmart has amazing back 2 school sales! They sell a TON of stuff you can use for school or just stuff to buy for your kids!
9. Thought I was done? Well you were WRONG!!1!!!1!1!1 Feeling bored? Just go to Walmart! They have got a TON of amazing games and toys for you and your family to play and enjoy! (Monopoly)
10. Electronics!!1!1!11!! Needed something like a Computer, T.V, PS4, XboxOne or just something like a Nintendo Switch? Well guess what? Walmart has it! They've also go more but I do not feel like typing it, sorry. Already have those things? Well, they sell games that you can play on them!
11. Gift Cards!!1!1!1!1!1!1 Just want a cool Walmart card? Well guess what? WALMART HAS IT!!1!!1!1!1!1! You can put up to like idk $100 dollars in those things so you can feel like you just got your first credit card! Also, Walmart sells Steam Gift Cards and other stuff that would be pretty useful!
12. Reward System!1!1!!1!!1 Want to buy stuff with a thing that isn't really money? Well, Walmart has a reward system which you can sign up for! Once you've collected enough reward points, you can buy stuff with it!
Think that isn't good enough? Well too bad, Walmart is still amazing and I honestly have no clue why you would hate it! Prices are amazing and THEY'VE GOT IT ALL!
ive never seen walmart in my country;; the closest thing is costco ig - someone
POLLS!!!!
Walmart. Save money. Live better.
Random Songs
1.
2.
3.
4.
5.
Weird treekco1 gallery thing (It has zero purpose lol)
Picture of the D A Y 2 (I had to make this aswell)

Bully Cool Gallery

Stalks lol
will anyone notice this i wonder
hi i just got on this page and started editing cause I could
epics
Weird Image Gallery
Pages I've made (Just random)

im bored
i'm not

lol i finally added more to this so poll time!!!
DIDDLY DARN
ur a cool kid
lol jk i lied
ПРАЛОРАРАВРОПАОРПЛБЗХНБ7ГХ6Ь654ЕДЗКХУБПАДЫТАЛДВЫЬБАВЖЮЫПРАОБЮЖЭЮ7ШХ76Б7Щ654Т643ШЩЬАВБУЫДЗАБЮПЖБВАДРЬБЫПВДЬПЩЕКЬГЗЕБПВЗХЫЮЗХЫФВБЮЗЫФЬВЫФИПОЛАЬВРДБВЫАХЗБПЗХКБУХРБЕПЮАВЫЬВЛТЫФВЛБЫФЖДПБАВР
EEEEEEEEEEEEEEEEEEEE
Very cool section
this is very cool
you're cool too
i hope you read my entire profile
if you just scrolled down here to see how long this page is then thats okay. it doesnt take long to read my profile. i just decided to add a ton of spaces... and then add some random stuff :)
also h e y u should watch bfb pls
its a show by jacknjellify
actually its battle for dream island
bfb is the 4th season
tpot is the 5th
but tpot isnt out yet
also i love two
i need more pictures of him :(
ok bye
*dies*


i cannot stop saying weeeee this is max, iris, wedsen, and catgirl's fault :ajmad: